Rough Times EP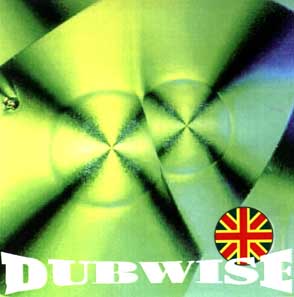 Artist : Winston Fergus/Chris Jay/The Disciples
Title : Rough Times/Version/Can't No More/Ganja Defenders
Label : Dubwise Productions
Cat No : DW 006
Release Date : August '98
Format : 10" Vinyl ep

'Rough Times', the opening track on this four track EP features a collaboration between Dubwise's tune-smith Chris Jay and veteren roots singer Winston Fergus. Winston has been releasing roots records since at least the mid-seventies. He sings with a sweet voice of vulnerability and his lyric on this one deals with the pressures of living in a capitalist society. "One day the gas bill comes, next day the light bill comes, tomorrow the water rates is on my doorstep". The instrumentaion on this vocal version is tight, restained and laid-back - making this head-noddingly good digital roots.
Following 'Rough Times' is 'Rough Version'. This one delivers a heavyweight 'steppers/dub' straight to the head of all bill collectors. 'Rough Version' a personal fave from this EP features lots of floor-shaking sub-bassism. A truly radical dub which is virtually unrecognisable from the vocal cut.
The flip side provides 'Can't Take No More' A UK digital dub remixed by 'The Disciples' in a truly heavyweight style. This will be a favourite at our all-nite sessions, being a late night, deep-in-dub provider. For fans of stepping dub styles this one is a must.
The closing track on this excellent ep is 'Ganja Defenders' another vocal cut featuring the talents of Winston Fergus. In this one he defends the good ganja in the courtroom. It deals in a gentle way with the hassles of the 'dub-bust'. This one makes us smile every time. The dub of this cut can be found on the 'Dubwise' seven-inch entitled 'Babylon Pressure'.
To sum up 'Dubwise Productions' are a fairly young label that are already providing high quality dub tunes which any self respecting dub head will not be able to resist.

Get 'em while they're hot.

Bimble 98




Click here for our interview with Dubwise Records