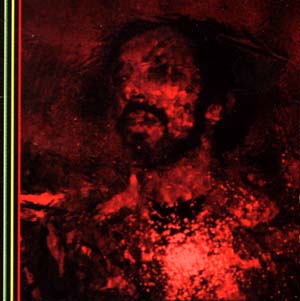 Artist : Jah Free
Title : Rod of Correction
Label : Deep Root Records
Released : 24/4/98
'Rod Of Correction', Jah Free's new single, is release 001 for Deep Root Records and is released simultaneously with 002. Deep Root Records is a new label set up by Zion Train and Universal Egg as a seven inch dubplate specialist.
'Rod Of Correction' features a message of consciousness, complemented by fine digital horns. The tune as a whole has an uplifting and jubilant feel.
The double A side has an excellent dubbed-up version with the vocals either stripped out completly or sent ricocheting round the ratmoshere. The only slight dampener to this excellent version is it could have been a little longer, still why not get two copies and string both sides together for your very own massive version. A future Free Radical Sound System favourite, for sure.
Bimble 98